Combat Paper at Ash Street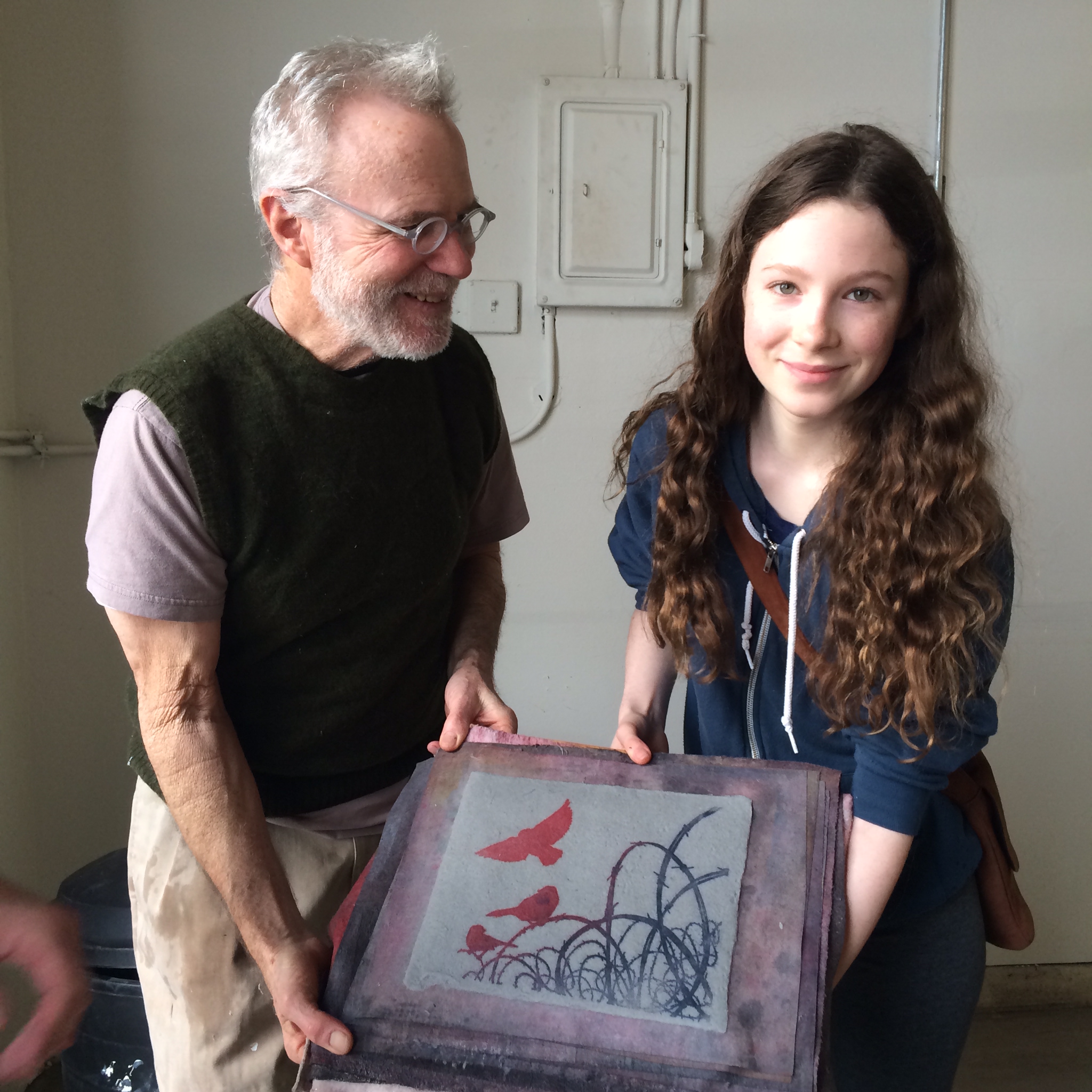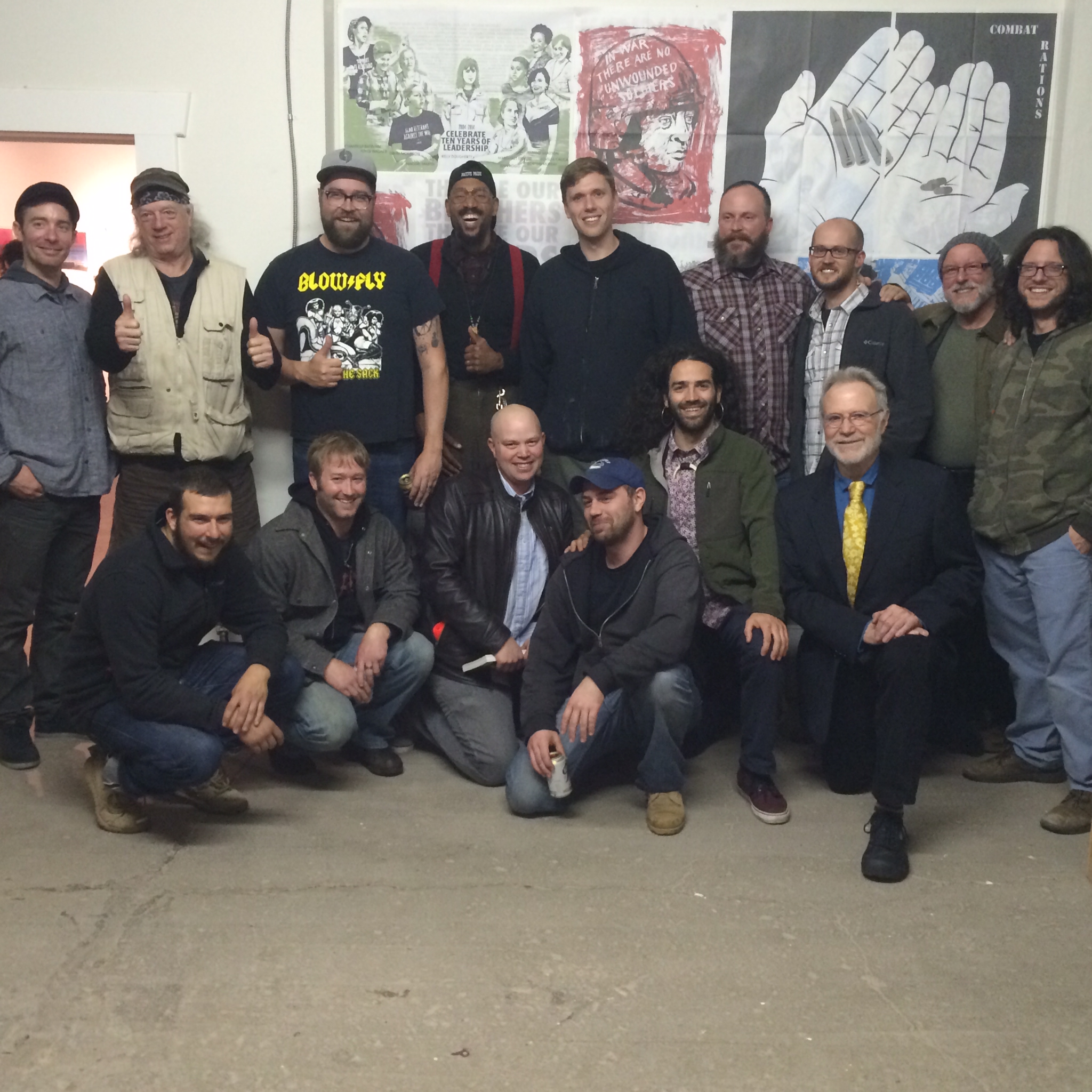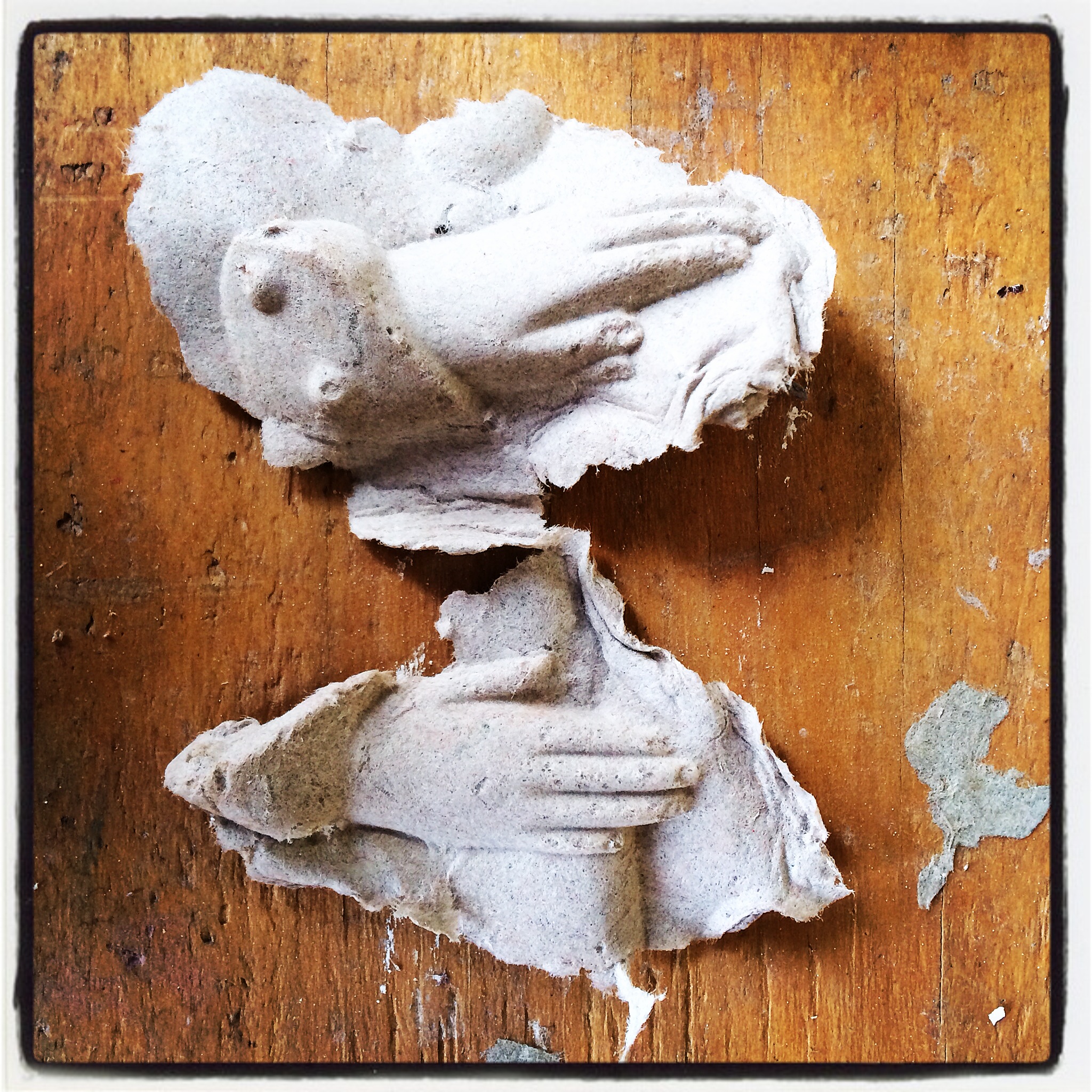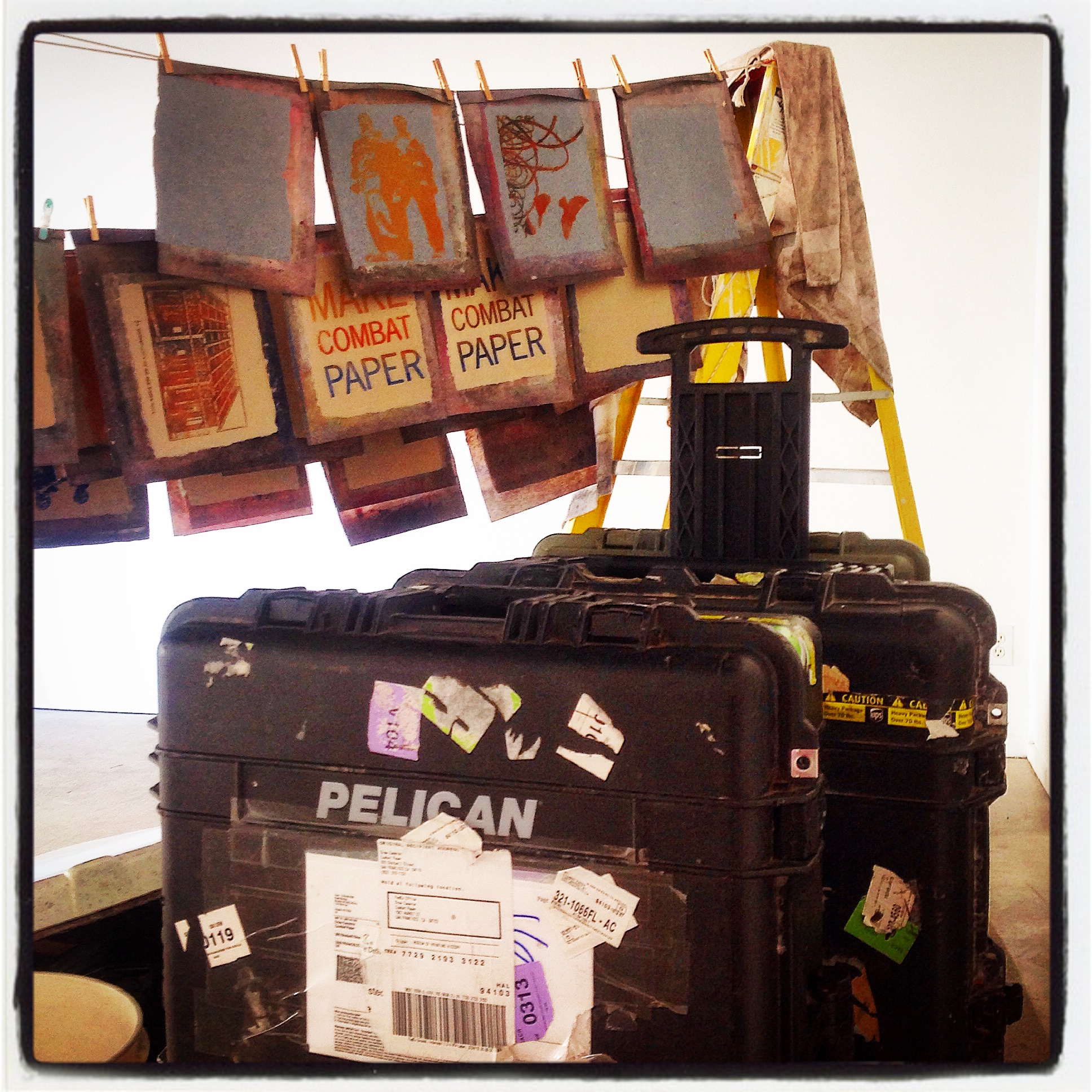 Last week Drew Cameron came to town to bring his Combat Paper project to PNCA and Oregon College of Art and Craft. Combat Paper workshop participants, with the help of Drew and an ancient Holland beater, pulped into paper a variety of materials (often uniforms) that connote the spirit of a loved one. We were fortunate to have several days with Drew and the crew at Ash Street Project. Our stop was a low-key respite at the end of this series of public events. Drew was interested in using our time together to experiment with sculpting pulp into clay forms. We were game and the results were promising.
To culminate the paper making events, an exhibit was held at the Ash Street Project gallery space. Drew, Jessie Albrecht, Mark Pinto (Coming Home Project), Aaron Hughes (Warrior Writers), Giuseppe Pelicano and a host of other veteran activists, held the space for the evening as they shared readings and discussion with the community. Thank you Giuseppe, for many of the images.