Ash Street Project's First Mentee, Aldin Huff, Prepares to Exit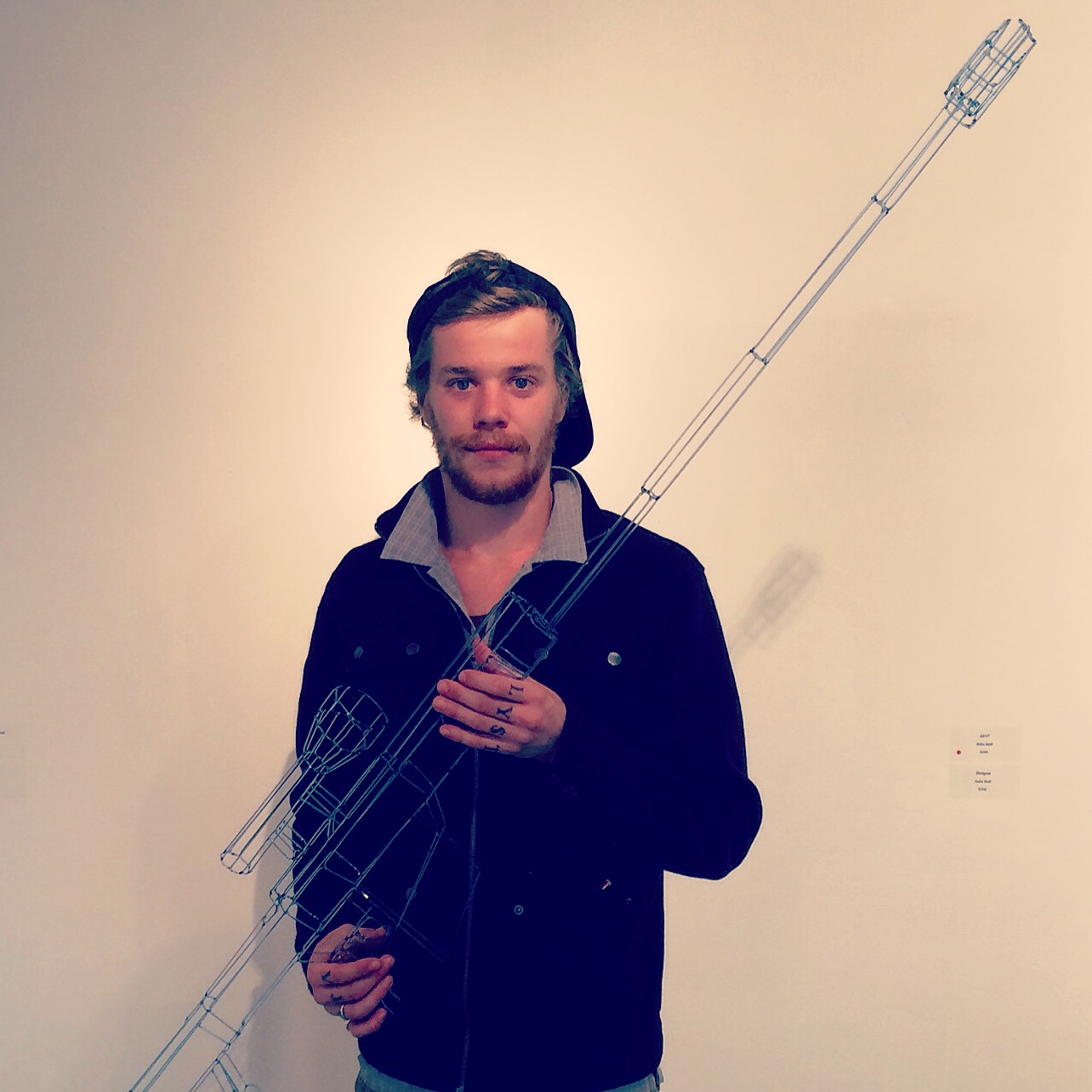 It is hard to believe that it has been a year since Aldin bravely jumped on board as our first mentee at the Ash Street Project. It has been a fantastic experience for all of us, watching Aldin's work grow while we simultaneously grew as a program. He will always be a part of us and it will be hard to see him go.
Aldin came to us shortly after our doors had opened. He was confident that the mentorship program was the right fit for him and that this alternative model was the way he needed to learn. In hindsight, we think he was spot on. His interests in the program were diverse, driven by a desire to pursue connections with professional artists. He explored an interest in curation in the exhibit "Purple", which he took from concept to execution. He assisted artist Ryan Labar in the installation and break down of two large ceramic shows in the Pearl District. He did some teaching at Ash Street and traveled to Joseph, OR to help a group of international artists, visiting the LH Project, with a week-long woodfire.
We asked Aldin if he would reflect back a bit on his experience, and share just a few thoughts.
"I always wanted to work with my hands. At a young age, I loved making swords, etc. This was my motivator through school. But art school (felt like it wouldn't be) the way I was going to succeed. I (decided to seek out) other teachers I trusted that were participating in the art world and directly pursue (work) that way".
Aldin's situation was somewhat unique in that he came to us having done some glass work, and as it turned out, decided to use his time at Ash Street to continue with this medium. His work grew from tiny glass rings to intricate 3d guns and life-size motorcycles.
"I wanted to figure out that technique (torching stringer). I saw drawbacks with clay. Stringer was more practical than glass, less equipment and expense. Ultimately, Ash Street Project gave me the freedom to come into myself, (to discover) what kind of artist I was, and what kind of artist I wanted to be".
We are in awe of the growth we have witnessed in Aldin's work. Aldin's desire, at this time, is to do some traveling, expand his horizons, and set up a studio in Bellingham, Washington.