Visiting artist: Jean-Nicolas Gerard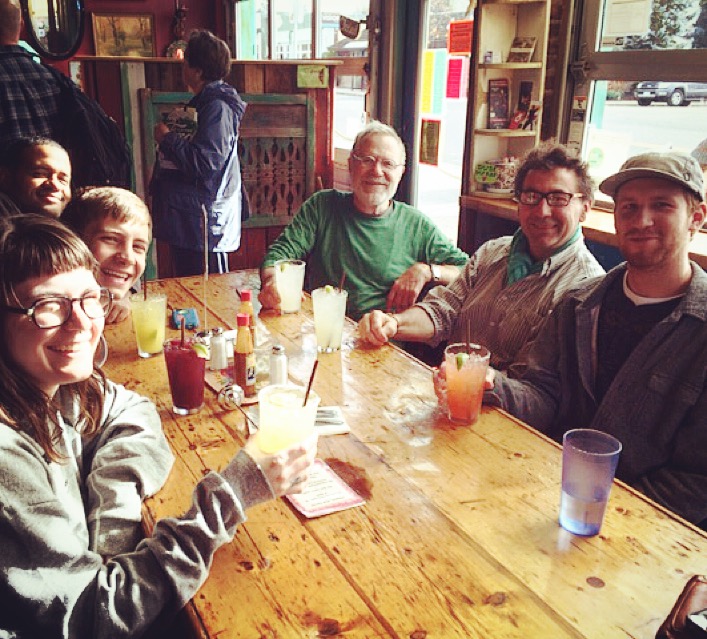 For the month of November, we had the good fortune to host Jean-Nicolas Gerard, from Valensole, France. In his time with us, Jean-Nicolas experimented with Thomas' iron-rich terra cotta clay body, new slips and commercial underglazes. The results were a vast departure from the lead-glaze palette he typically works with at home. He was quite pleased and is looking forward to a return visit with further exploration.
There was so much to observe and absorb from Jean-Nicolas, from his openness to working with new materials, to his desire for simplicity. The culmination of his visit was a fantastic French meal created by Agnes Fouquet, served on Jean-Nicolas' freshly made pots. This was an extraordinary time that we all will hold dear to us. We are already looking forward to the next visit!
To view the Goldmark Video about Jean-Nicolas, please click on his name highlighted in first sentence.